Internet presence at low cost and high security
We strive to make your web presence a business success and support customers. We are customer centric and committed to providing excellent, ongoing service to help your business grow. We exist to deliver value and performance to the customer – everything else is secondary.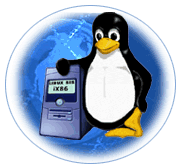 In our hosting packages we also feature LINUX servers with MySQL, PHP and FrontPage 2000, Custom Scripts, Stats and much more. The best thing about this is that all configurations are managed using an easy to use web based control panel.
Our reputation in the hosting industry is quite notable. In short – we want to be your web hosting partner and are prepared to prove it day after day, in this new, fast-paced, and exciting era of the Internet.
Server Uptime Statistics