What is Web Hosting?

Web hosting is simply the allocation of your website on a web server that is connected through the internet. In another words, web hosting allows your website to be connected to the Internet at high speed via a web server so its information can be viewed globally through a browser. Because the nature of the Internet allows anyone from anywhere connected through an internet computer to view your site, your web server must be available 24 hours a day, 7 days a week.
How is this possible when owning and maintaining a Web server can be very expensive, as well as technically intensive? This is where a Web hosting Provider comes into the picture to provide you with the hardware and software that allow this to take place at an affordable cost. In order for a web hosting provider to offer you hosting service, the provider usually needs to house its web servers in a data center configured on a high speed network infrastructure and connected to internet backbones. These internet backbones are long-haul backbone fibre connections capable of transmitting data at extremely high speed.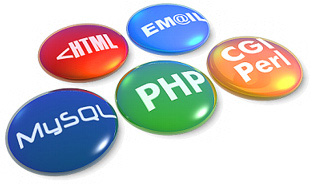 Web Hosting Service

If you want to publish your website on the internet, you need web hosting service. Alternatively, like some corporations, you can own your web server, line and networks to start publishing your website. f you need to have a dedicated server we have the right solution for you. All you have to do is send us your complete requirements and we will have a custom server designed for you in no time. Contact us for more information. We don't recommend the latter, because it is very costly to run and maintain.
Shared and Dedicated Hosting

These two terms are widely used on the internet to describe the services that a web hosting provider can offer you. Shared hosting is multiple web sites residing on a single server/computer. Shared hosting is sometimes referred to as virtual servers, and definitely cheaper than dedicated host, because your site is residing on a server that also hosts other websites. A normal web server usually can accommodate up to 250 websites. On the other hand, a dedicated server is a computer that hosts only your site. Dedicated servers provide more hard-drive space and greater autonomy and flexibility, including choice of software, operating systems, and database management systems. A dedicated host often costs from US$99 per month to US$500 per month. Contact us to get a quote.
To choose between a shared and a dedicated host depends on the volume of traffic to your site and the amount of control and flexibility that you want on your hosting account. In a shared environment, other sites on the same server that you host are competing to use the server resources, and if your site has high traffic, it is wise that you switch to a dedicated server that can serve your web users faster without sacrificing any other hosts.
However, if you are fairly new to web hosting with a limited budget, shared hosting is the recommended solution for your site. The primary advantage in choosing a virtual server over a dedicated server is significant savings in setup and operating costs. Shared hosting prices usually start from US$8 per month to US$50 per month depending on the features, software and hardware that a host can provide you.
Hosting your website with Ekhwan guarantees you reliable service, exceptional value, and unmatched support. Whether you're interested in switching hosting providers or launching a site for the first time, we have a package that's right for you. We offer four different plans with increasing levels of functionality – all economically priced. As your business grows, so can your web site with advanced features and tools. At Ekhwan, you get professional web hosting that's affordable. You also have options to host multiple sites for one price.
You can rely on our experience and get value for your money. We provide a world-class infrastructure and superior network so you can avoid costly investments in hardware, software and IT staffing. We build redundancy in every part of our network to ensure your web site stays up and your customers find you. Let us host your website and have the peace of mind, knowing that you're in good hands.